Since 2015, the Economic Club has provided professional development opportunities to scholars through our Summer Internship Program. Urban Alliance, a partner with the program, provides on-the-job training for both students and internship host supervisors, and conducts professional development workshops. A majority of the internships are provided by Economic Club Member organizations. Interns gain real life work experience, professional development and financial support to offset college expenses. At the conclusion of the internship, scholars participate in a Public Speaking Challenge, which gives scholars an opportunity to create and share their internship experience to a panel of Economic Club judges, their jobsite mentors, peers, and other invited guests.
2021 Requirements
Recipient of the Rubenstein/Economic Club scholarship
Rising college junior, senior, or recent graduate
Able to commit to a full time period of May 25, 2021 through July 16, 2021
Applications for the 2021 summer program are closed
Members: If you are interested in hosting a scholar as a summer intern, please contact Marissa Mahoney at Marissa.Mahoney@economicclub.org.
Past Internship Hosts Include
​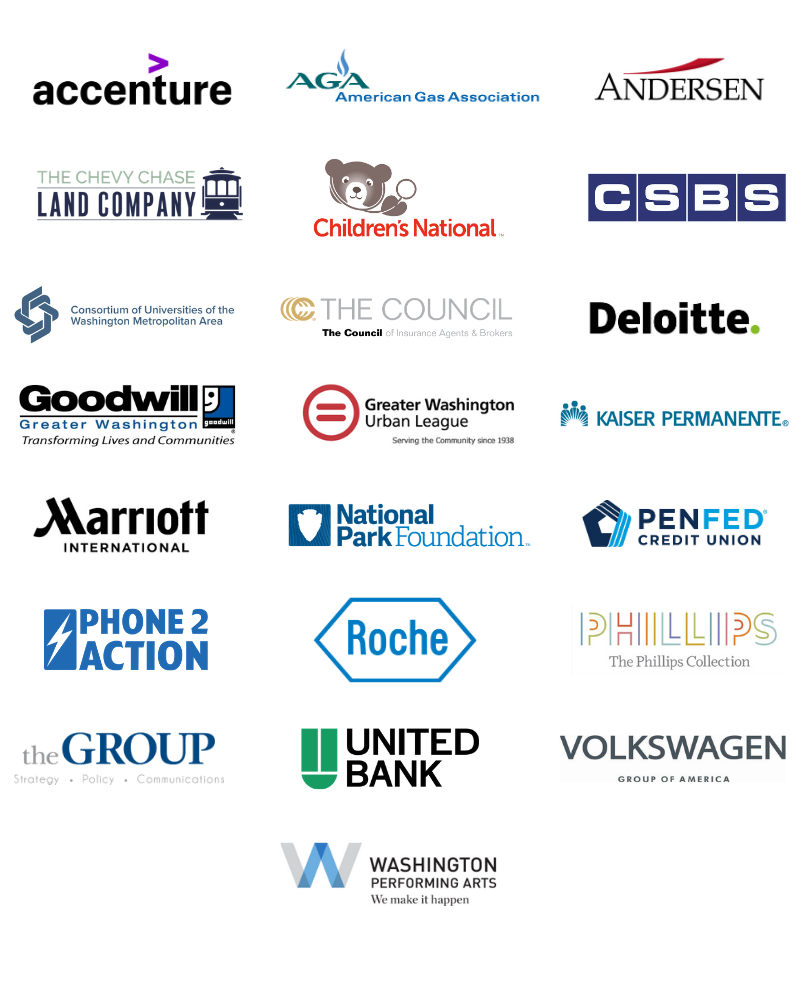 ​