Due to the current COVID-19 crisis, the Capital Explorer Fund has pivoted to support virtual programming or experiences that enhance academic achievement.
In summer 2020, three scholars – Amaya Suarez-Findlay, Bakari Sibert, and Dominique Landinez – were able to take advantage of this program despite the COVID 19 pandemic. Each student participated in virtual courses or internships as an alternative to their initial travel plans. Click here to learn more.
Capital Explorer Fund applications are accepted year-round, but please be mindful of these three deadlines to make sure your application is eligible to be considered.
For programs taking place during:
| | | |
| --- | --- | --- |
| Semester | Months | Deadline |
| Fall | September-December | June 30 |
| Spring | January-April | November 30 |
| Summer | May-August | March 31 |
Launched in 2017, the Capital Explorer Fund provides guidance and financial support to scholars wishing to complete an internship, research project, volunteer program, or similar opportunity that is meant to advance the scholar's academic and professional growth outside of regular college attendance.
Economic Club Scholars who are undergraduates and have completed a minimum of 30 college credit hours or the equivalent are eligible to apply for the Capital Explorer Fund. Completed applications must be submitted to the Economic Club no later than 2 months prior to the start date of the project. Please read the referenced Frequently Asked Questions prior to submitting your application.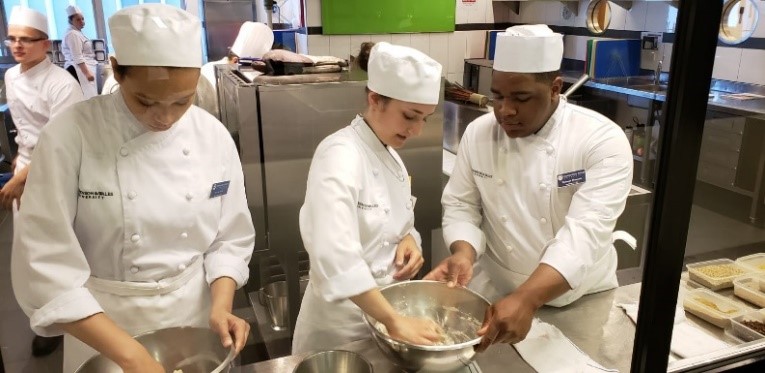 2015 Scholar Devonte Howard (far right) received a Capital Explorer Fund award to support his study abroad in summer 2018. He spent four weeks in Asia, traveling to Singapore and Thailand, where he received instruction in six types of Pan Asian cuisine, including hands-on kitchen experience and specialized lectures.
Capital Explorer Fund Application