The Economic Club of Washington, D.C. invests significantly in the executives of tomorrow by funding and providing other means of professional development support for talented, motivated students in their pursuit of higher education. Through our Scholar Spotlight, the Economic Club will share our scholars' inspiring journeys through college and beyond.
---
Tambo Prince - 2009 Scholar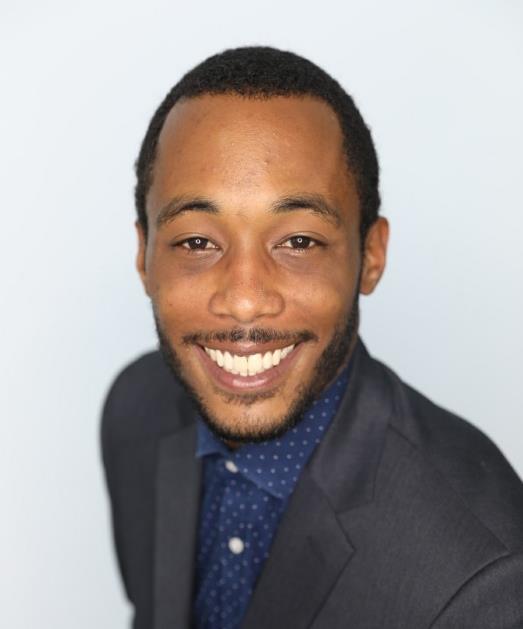 As the son of two parents with college degrees, Tambo Prince always knew higher education was a future goal. After earning the Economic Club scholarship in 2009 upon his graduation from Benjamin Banneker Academic High School, Tambo embraced the opportunities Club members provided. He jump-started his career by attending all three Professional Development Seminars hosted by members Accenture, HSBC, and PwC. He enjoyed the shift in his thinking that the Seminar hosts provided and liked that the Seminars also presented an opportunity for the new scholars to create a bonding experience. Read more about Tambo here.
---
Ian Terry Tcheliebou - 2015 Scholar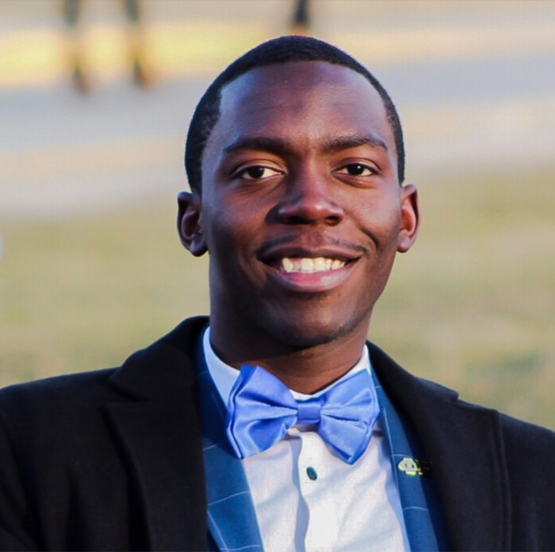 Ian Terry Tcheliebou, originally from Cameroon, moved to the United States with his family when he was in high school. Both his parents earned doctorate degrees, and they emphasized the importance of education in the household for Ian and his siblings. Going to college and earning a degree was never in question. Read more about Ian here.
---
Queen Hudgins - 2013 Scholar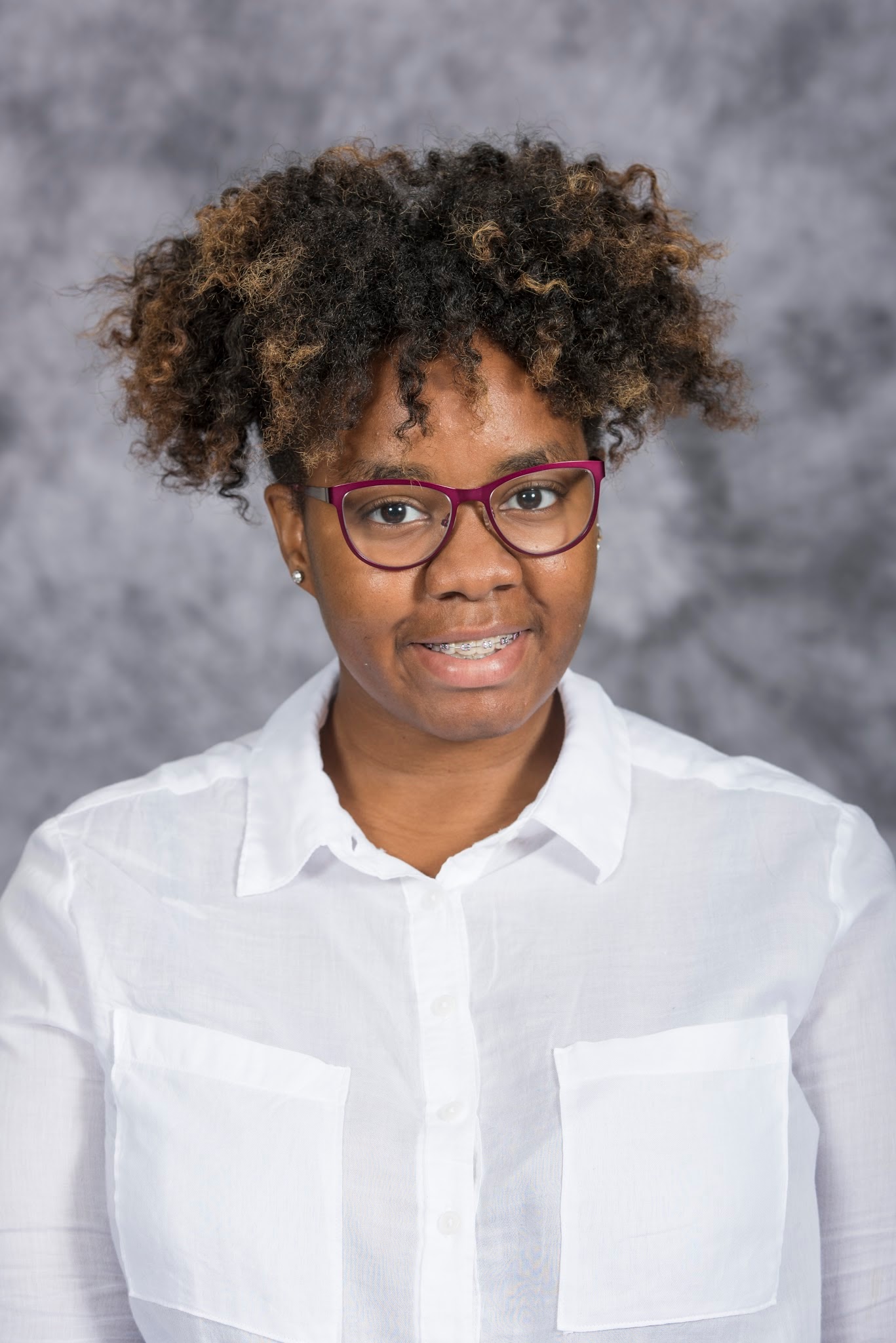 From an early age, Queen knew she would attend college and that her college success would depend upon her receiving scholarships. Queen was raised with the conviction that education was always the number one priority in her house, because her parents never had the opportunity for post-secondary education due to financial setbacks and family disadvantages. Read more about Queen here.
---
Nico Hinkle - 2009 Scholar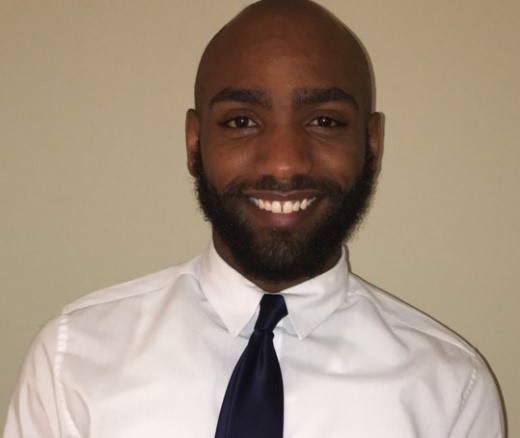 Nico Hinkle graduated from Dunbar Senior High School and was awarded the Economic Club scholarship as part of the inaugural class of 2009. Raised by his mother along with his seven siblings, Nico realized at an early age that a higher education would open career opportunities and he worked hard towards that goal. A standout in high school, he was accepted to several colleges and chose to attend school in a brand-new location (for him) a long way from D.C.: Florida Agricultural and Mechanical State University. Entering college, Nico hoped to major in accounting, but after his first year decided to broaden his exposure to business and changed his major to Business Administration and Management. College helped him discover a passion for languages, and he spent time learning both French and Mandarin Chinese. Read more about Nico here.
---
Michelle Vasquez - 2018 Scholar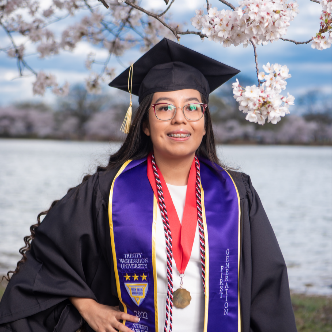 In 2018, Michelle Vasquez was awarded the David M. Rubenstein Scholarship which provided her the opportunity to attend Trinity University debt-free. Michelle, a native Washingtonian who grew up in the Shaw neighborhood of Washington, D.C., is the daughter of two Guatemalan immigrants. From a young age, she witnessed her parents and family members experiencing discrimination for being Hispanic. Seeing this discrimination ignited a passion within her to pursue a career in which she could make a positive impact on the communities around her. As a child, Michelle aspired to be an architect and member of the Army, but as her world expanded during college, she discovered a new dream: to attend law school and work in public policy. Michelle believes that "government can be the tool that she uses to impact and mitigate discrimination that a lot of Hispanic communities face." Read more about Michelle here.
---
Zachary Jersky - 2011 Scholar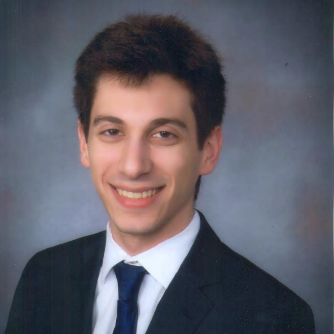 Zachary Jersky is a 2011 Economic Club Scholar from School Without Walls High School. He relocated to Pennsylvania to study Economics, with a finance and management concentration, at the Wharton School of the University of Pennsylvania. After graduating from the University of Pennsylvania, Zachary worked for several equity hedge funds and hopes to continue exploring economics and finance over the next ten years. Zack currently serves as a Generalist Investment Analyst at Atika Capital Management in New York, an Equity Long/Short Hedge Fund with close to $1 billion in assets under management. Read more about Zachary here.
---
Matt Lopez - 2016 Scholar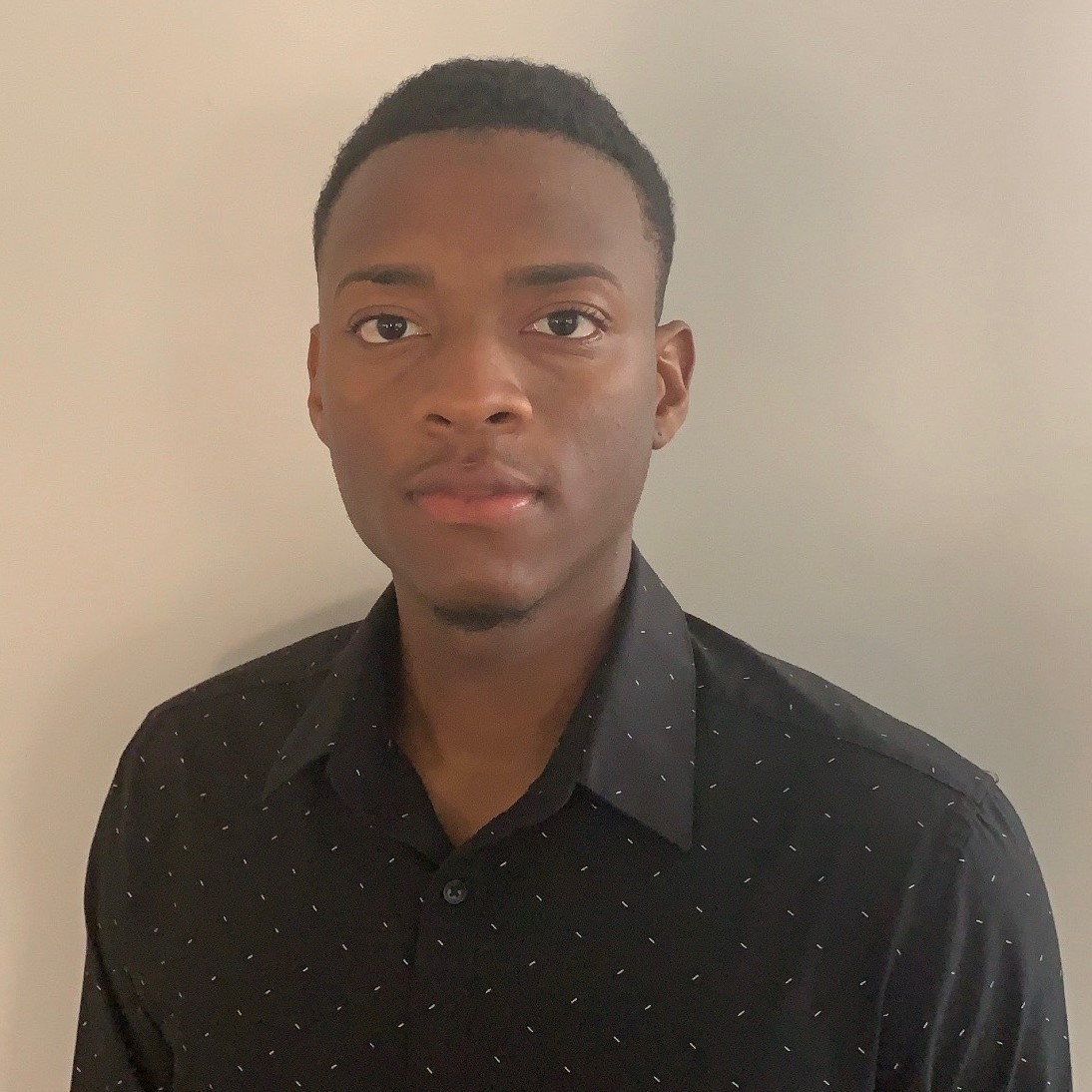 Matt Lopez is a 2016 Economic Club Scholar from Columbia Heights Educational Campus. He earned his B.A. in Latin American Studies with a concentration in general education and race identity from Bates College in 2020. Matt currently serves as a Human Capital Analyst and training lead for Deloitte. Matt is responsible for developing training materials and facilitating workshops for the Michigan Department of Health and Human Service. This past summer, Matt also served as a mentor to a 2021 Economic Club Scholar interning at the firm. Read more about Matt here.
---
Crystina Harris - 2017 Scholar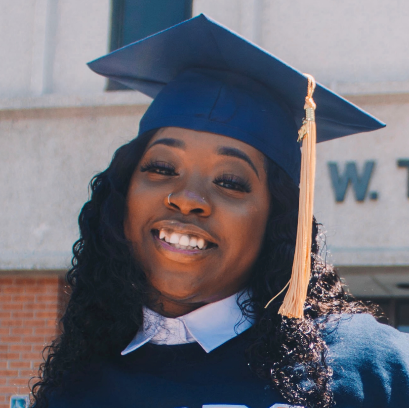 Crystina is a 2017 Economic Club Scholar from Washington Math, Science and Technology Public Charter School. In May 2021, she graduated from North Carolina A&T State University where she earned double degrees: a Bachelor of Arts (BA) in Political Science and Bachelor of Social Work (BSW). Ultimately, Crystina aspires to become a public defender in Washington DC. As a public defender, she hopes to represent disadvantaged youth in the criminal justice system and to join grassroots organizations focusing on community organizing and serving oppressed populations. Currently, Crystina is pursuing a graduate degree in Social Work at The University of Chicago. Read more about Crystina here.
---
Alexis White - 2013 Scholar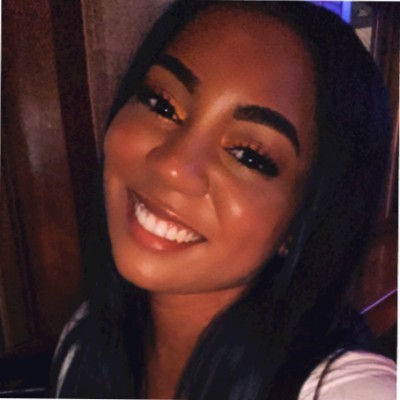 Alexis White, a 2013 Economic Club Scholar from Booker T. Washington High School, Alexis earned a bachelor's degree in English from University of Maryland College Park. As a scholar, Alexis participated in the Economic Club of Washington, D.C/ Urban Alliance Internship Program in 2015. She interned at Accenture Federal Services where she now serves as the Senior Analyst. In addition to her current role, Alexis does pro-bono work through Accenture's Skills2Succeed Summer Internship Program helping others launch their careers. Read more about Alexis here.
---
Jonah Jackson - 2014 Scholar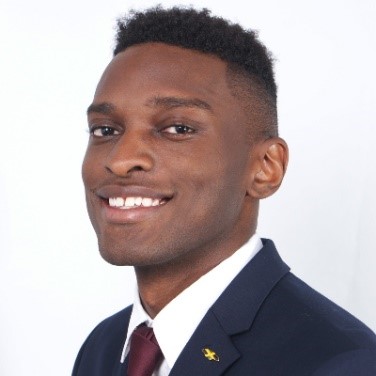 Jonah Jackson is a 2014 scholar from Roosevelt High School and holds a B.A. in International Relations from Mercyhurst University (2018). He is a 2021 Juris Doctorate Candidate at Villanova University's School of Law. As a scholar, Jonah has taken advantage of the connections at the Economic Club. Currently, he serves a mentor and member of the Alumni Leadership Council. Upon graduation, Jonah will be working at Reed Smith LLP. Read more about Jonah here.
---
Adrienne Kramer – 2009 Scholar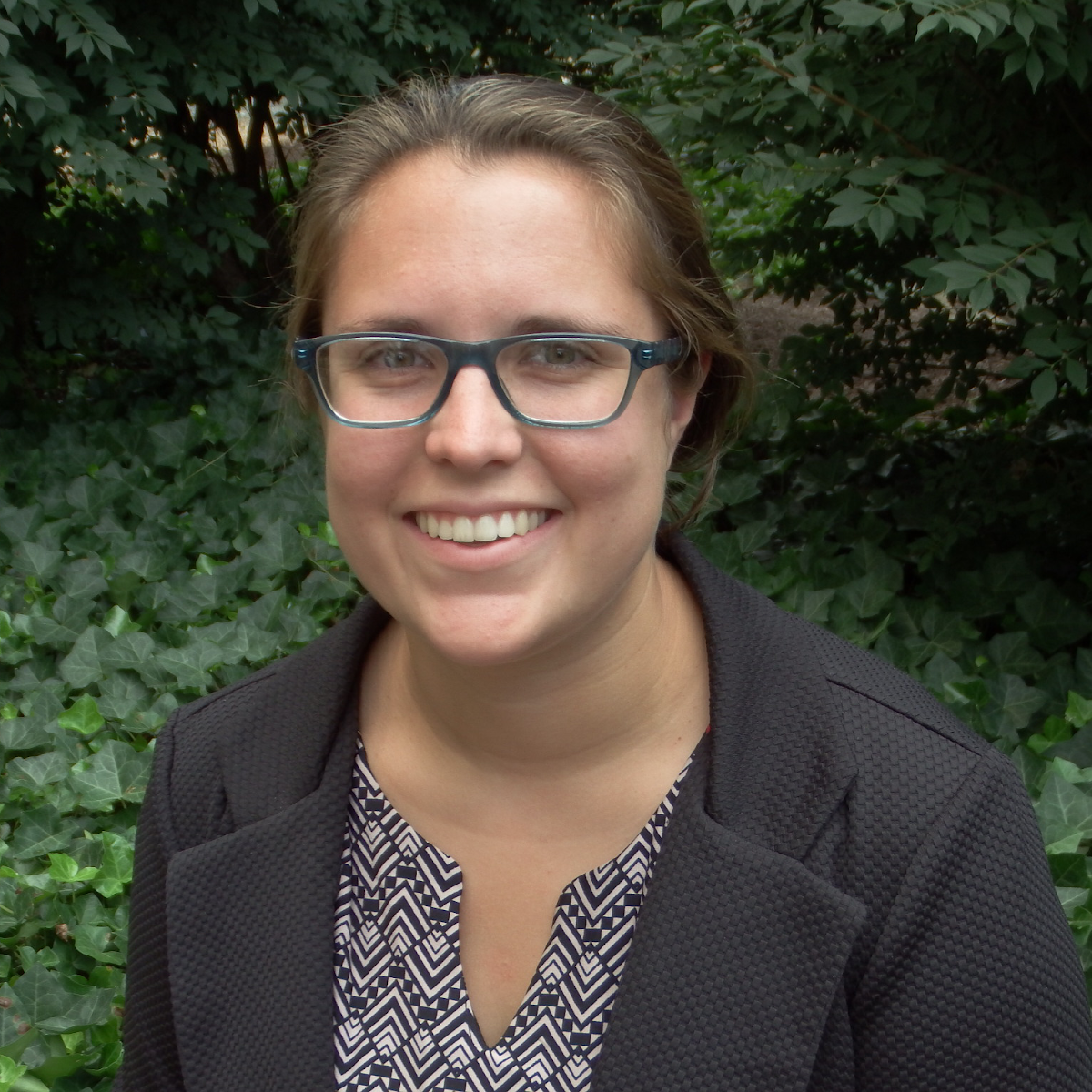 Adrienne is a 2009 David M. Rubenstein/Economic Club Scholarship recipient from School Without Walls. She continued her education at SUNY Geneseo earning a B.A. in Geography with a dual minor in Math and Spanish. Upon completion of undergrad, she continued to study Geography at Pennsylvania State University, where she obtained her M.S. and PhD. Adrienne now serves as a mentor to current scholars and as a member of the Alumni Leadership Council. Read more about Adrienne here.
---
Amber Dickens – 2015 Scholar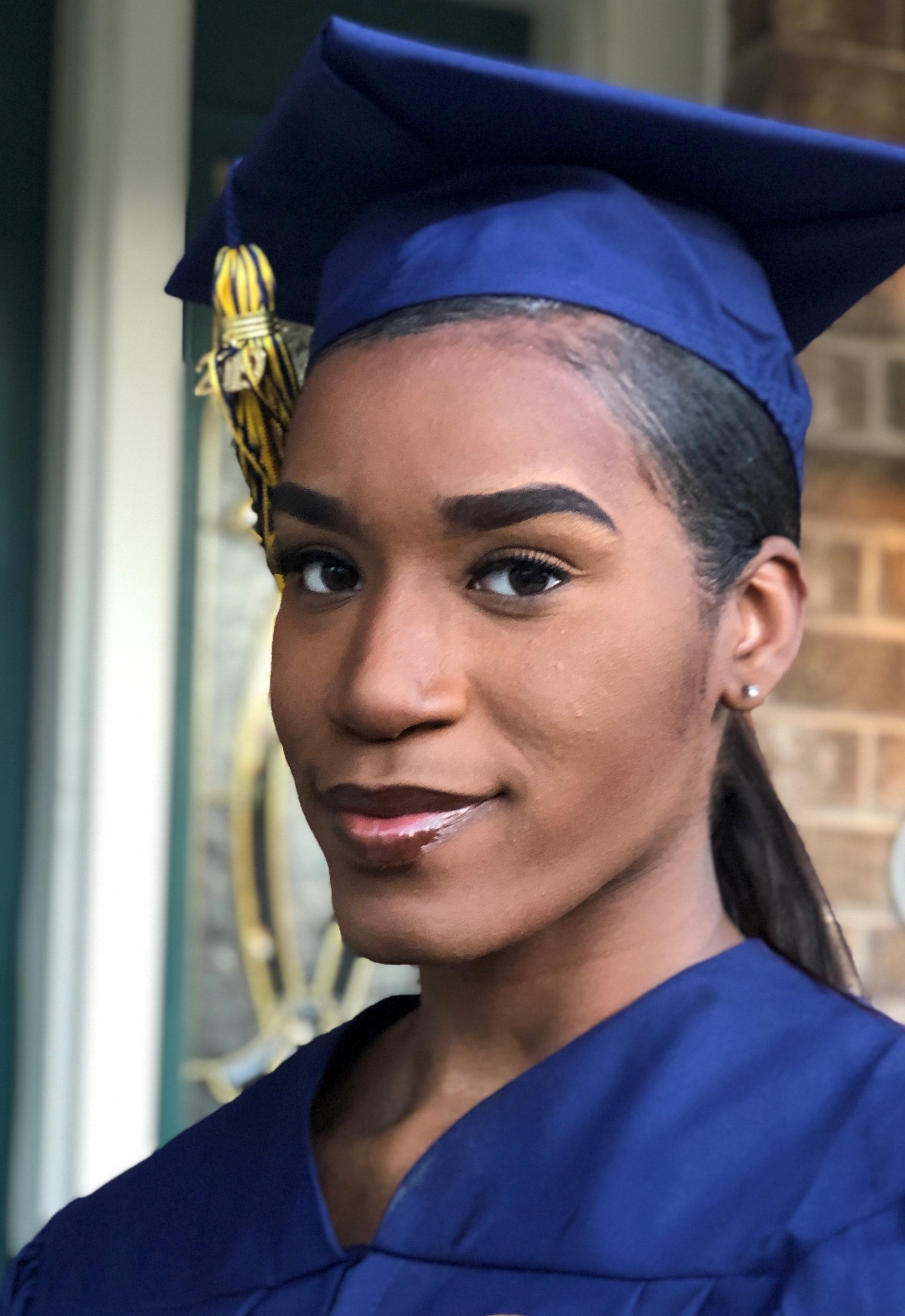 When she applied to participate in the 2019 cohort of The Economic Club/Urban Alliance Internship program, Amber Dickens gained far more than work experience. Amber was as an intern at United Bank in the summer of 2019 and was hired by the bank that fall, serving as an Assistant Manager-Retail Banker. She says she routinely uses budgeting tips she learned in the Club's financial workshop and says the business dining etiquette lesson from the Club's corporate dinner workshop came in especially handy. "It was the perfect timing for me because my employers took me out for dinner the following week," she says. Read more about Amber here.
---
Mariah Green – 2012 Scholar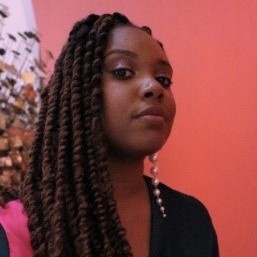 Mariah Green, who grew up in Ward 8 of Washington, D.C., applies her mantra of "low ego, high impact" both at work and in her community service. In 2017, after graduating college, Mariah became the Program Coordinator for the Economic Club's summer internship program, which is run by Urban Alliance. Today, she works at the D.C. Department of Human Services serving as a Program Analyst for homeless youth aged 18 to 24. She also oversees the Youth Action Board, a meeting place for children to discuss their homeless shelter experiences with peers. Mariah plans to become a therapist, specializing in supporting young women. Read more about Mariah here.
---
Paul Tarrance – 2013 Scholar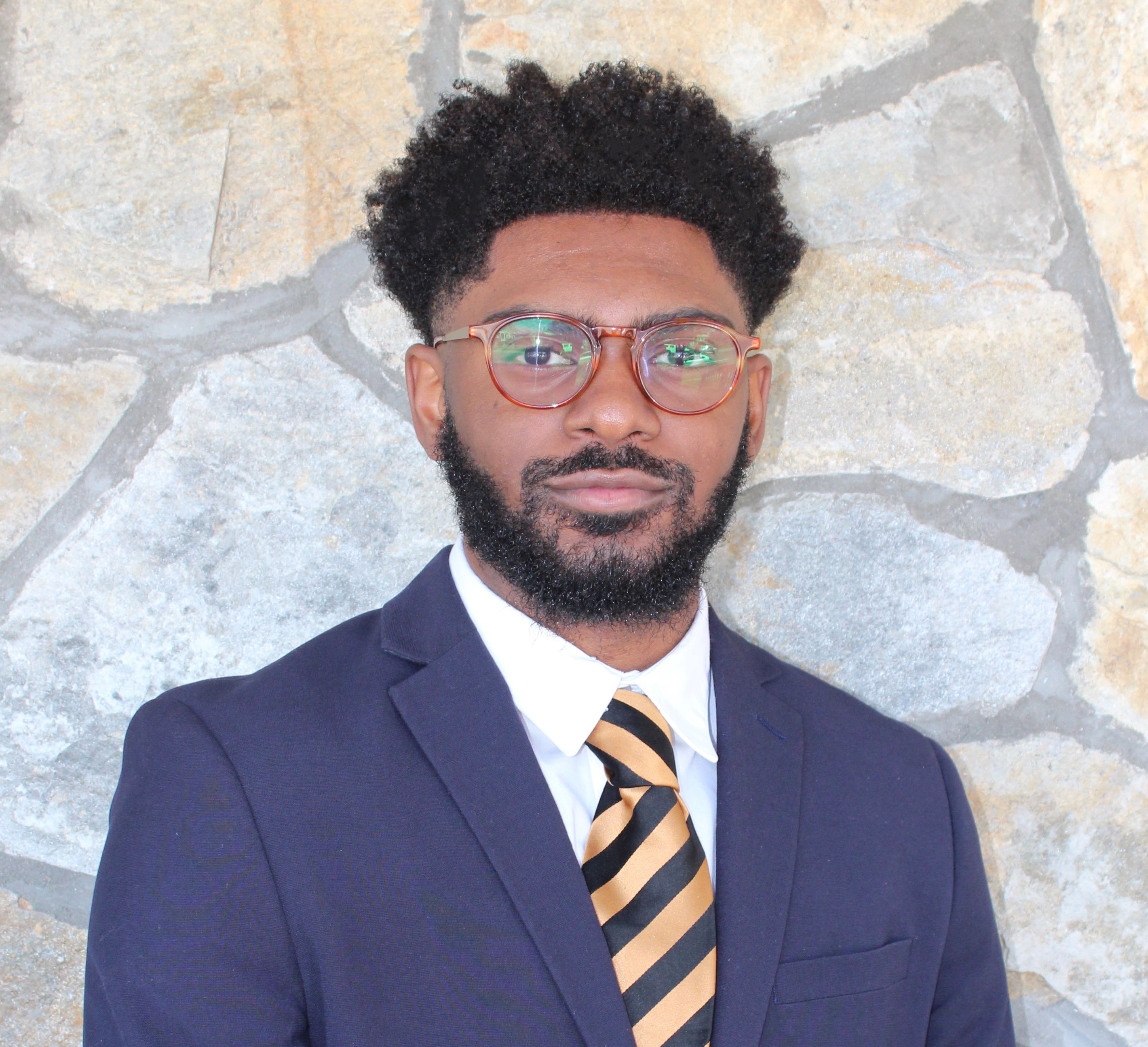 Growing up, Paul Tarrance knew he wanted to be an educator and help inner-city male youth. Paul began working at Monument Academy through the Economic Club internship program, where he received mentoring from the CEO and Leadership team of the school. Since completing the internship and graduating college, he has joined the Club's Alumni Leadership Council and has served as a mentor. In 2017, Paul began providing shoes, clothes, toiletries, and gift cards for groceries to his students—all timed with the winter holidays. He is now working to earn his master's degree in special education with an emphasis on students with emotional and behavioral disorders. Read more about Paul here.
---
Rev. Jonathan Wade – 2011 Scholar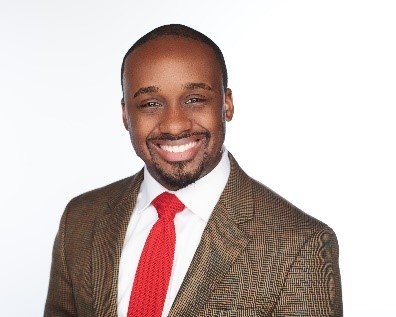 Jonathan Wade holds a B.A. degree in Philosophy from Hampden-Sydney College in Virginia and a Master of Divinity degree from Howard University. He is an active member of the Economic Club Alumni Leadership Council and mentor to current scholars. When asked about his connection to the Club as a scholar and alumnus he said, "The Economic Club has been a training ground for me, it has been a foundation and support to get me through college, but still provides support in my growth and development as a leader. The transition from scholar to an alumnus has been meaningful and impactful as it guides me to develop my own leadership skills and continue in community service by supporting other scholars." Read more about Jonathan here.
---
Ede Ashton-Scott – 2014 Scholar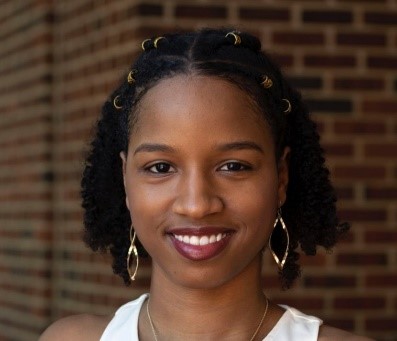 Ede Ashton-Scott is a 2018 graduate of University of Delaware where she earned her Bachelor of Music degree in Music Education. She played the violin for 15 years, which compelled her to explore a career in the performing arts industry. As a scholar, Ede participated in the Economic Club Summer Internship Program and worked with Washington Performing Arts. Ede believes "If it were not for the backing of the Economic Club, I would not have been able to secure a paid internship at the place I've always wanted to work. The Economic Club offers scholars so much - they just have to take advantage of the opportunities before them." Read more about Ede here.
---
Ayana Bell – 2012 Scholar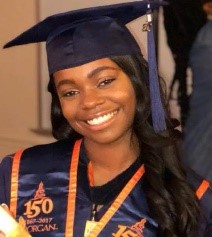 Ayana Bell is a 2017 graduate of Morgan State University, earning her Bachelor's degree in Information Science and Systems. Fascinated by technology from an early age, Ayana started shaping her future career path before she even started high school. She studied hard, made the right connections, and now works for Accenture as a Cybersecurity Compliance Analyst. Read more about Ayana here.
---
Miguel Portillo - 2015 Scholar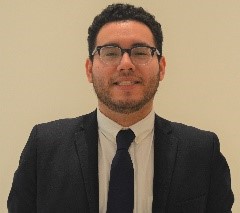 Miguel Portillo graduated in May 2019 from Sewanee: The University of the South. Born and raised to El Salvadorian parents, Miguel is passionate about the long-term success of the minority students who call D.C. home. Miguel, now equipped with a Bachelor of Science in Computer Science, will be relocating to Virginia where he will be working for Deloitte Consulting as a risk and financial advisory analyst. Read more about Miguel here.
---
Kamisha Mason - 2015 Scholar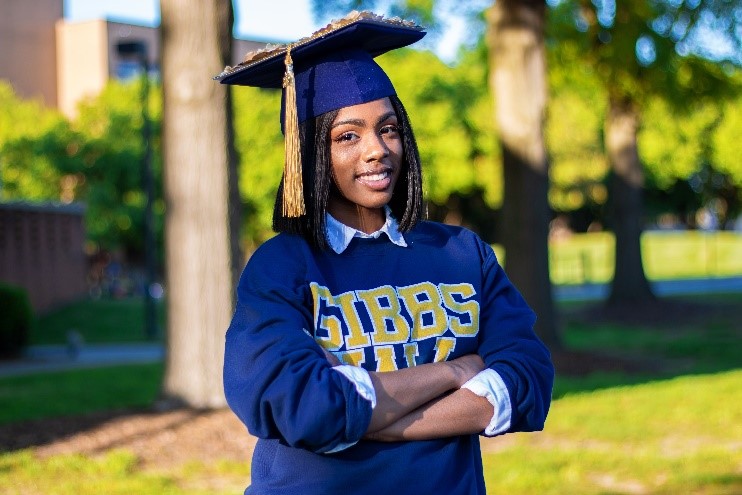 Kamisha Mason is a 2019 graduate of North Carolina A&T University, earning her Bachelor of Science in Criminal Justice. Through the Economic Club's Internship Program, Kamisha gained valuable work experience at several member organizations that prepared her for the workforce. Kamisha has recently began her career path with Red Five Security, an Economic Club member organization. Read more about Kamisha here.
---
Asia Leath - 2014 Scholar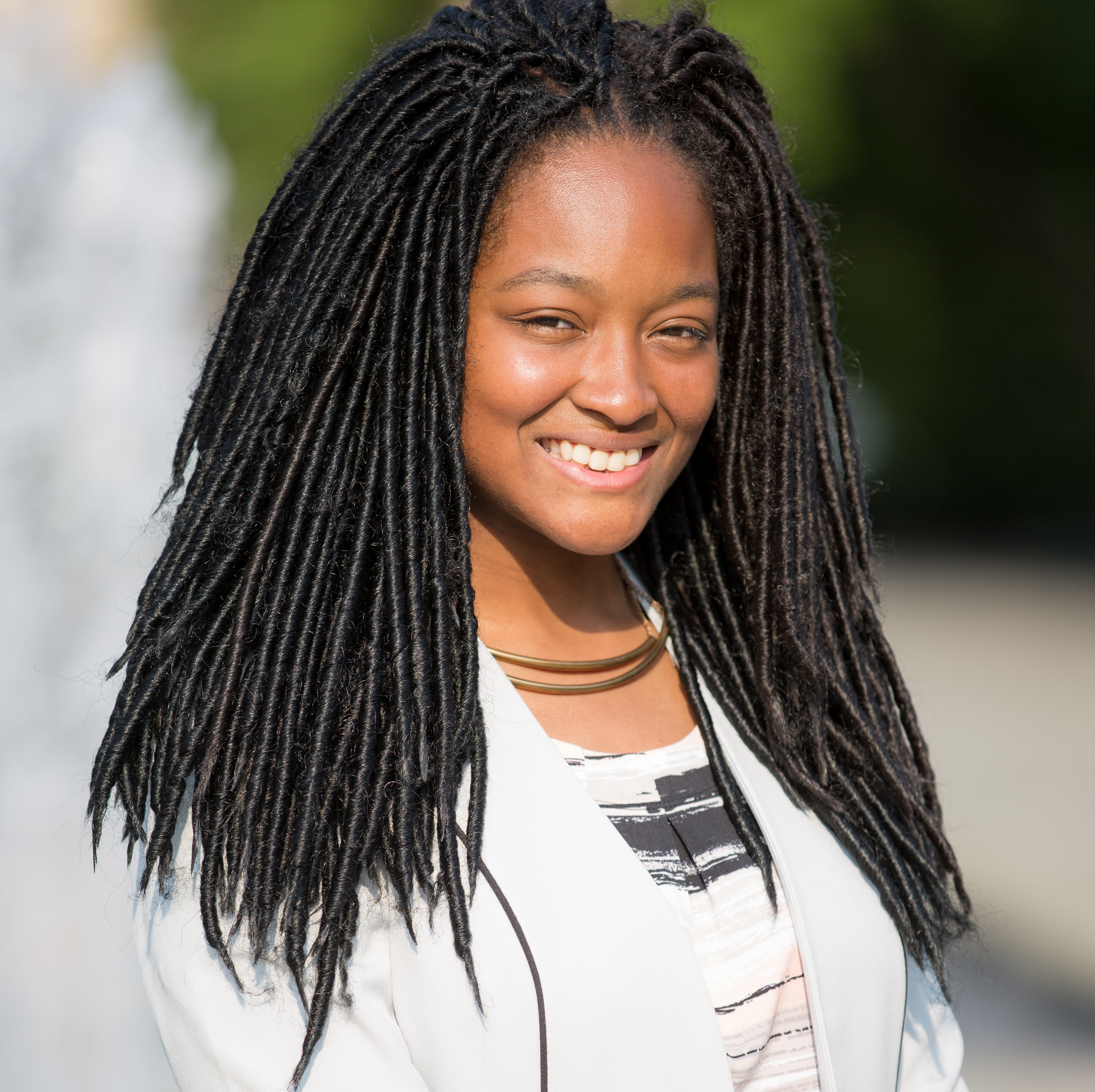 Asia Leath is a senior majoring in communication studies at the University of North Carolina at Greensboro. She is slated to graduate magna cum laude and is a member of the National Communication Association's honor society, Lambda Pi Eta. Additionally, she has twice been an intern for Accenture through the Economic Club's summer internship program for scholars, and has been offered a full-time job with Accenture Federal. Read more about Asia here.
---
Daniel West - 2011 Scholar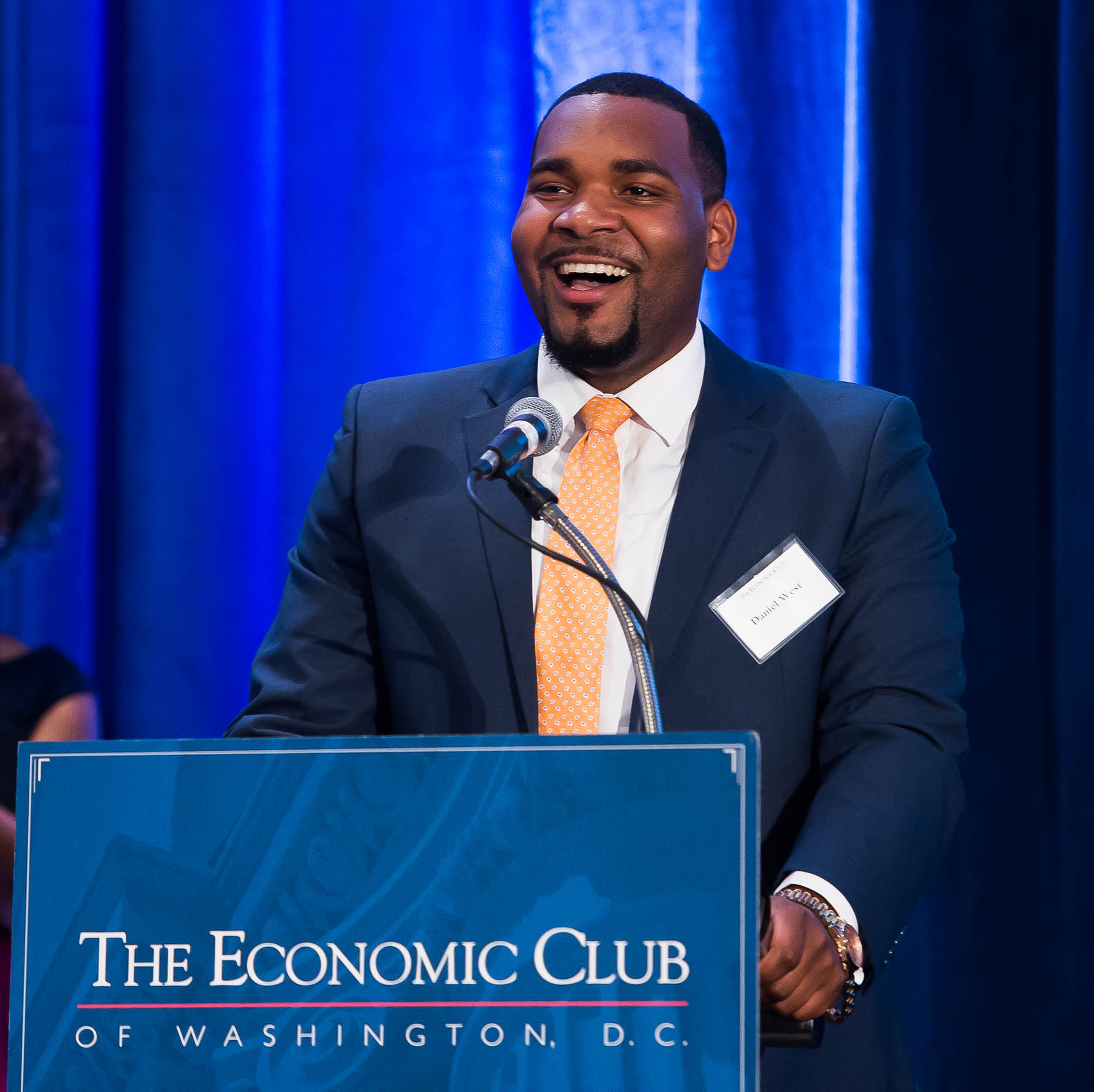 Daniel West is a recent graduate of the University of Pennsylvania's Master's Program in International Educational Development. He has been a Bonner Scholar, a youth, literacy, and skills development intern at UNESCO, and a program manager for Jobs for the Future, among other achievements. In late 2017, he will return to Washington, DC as a college and career coordinator for District of Columbia Public Schools (DCPS). He is also the recipient of the Economic Club's first Distinguished Alumnus Award, which was presented at the 2017 Scholarship Ceremony. Read more about Daniel here.
---
Najya Williams - 2016 Scholar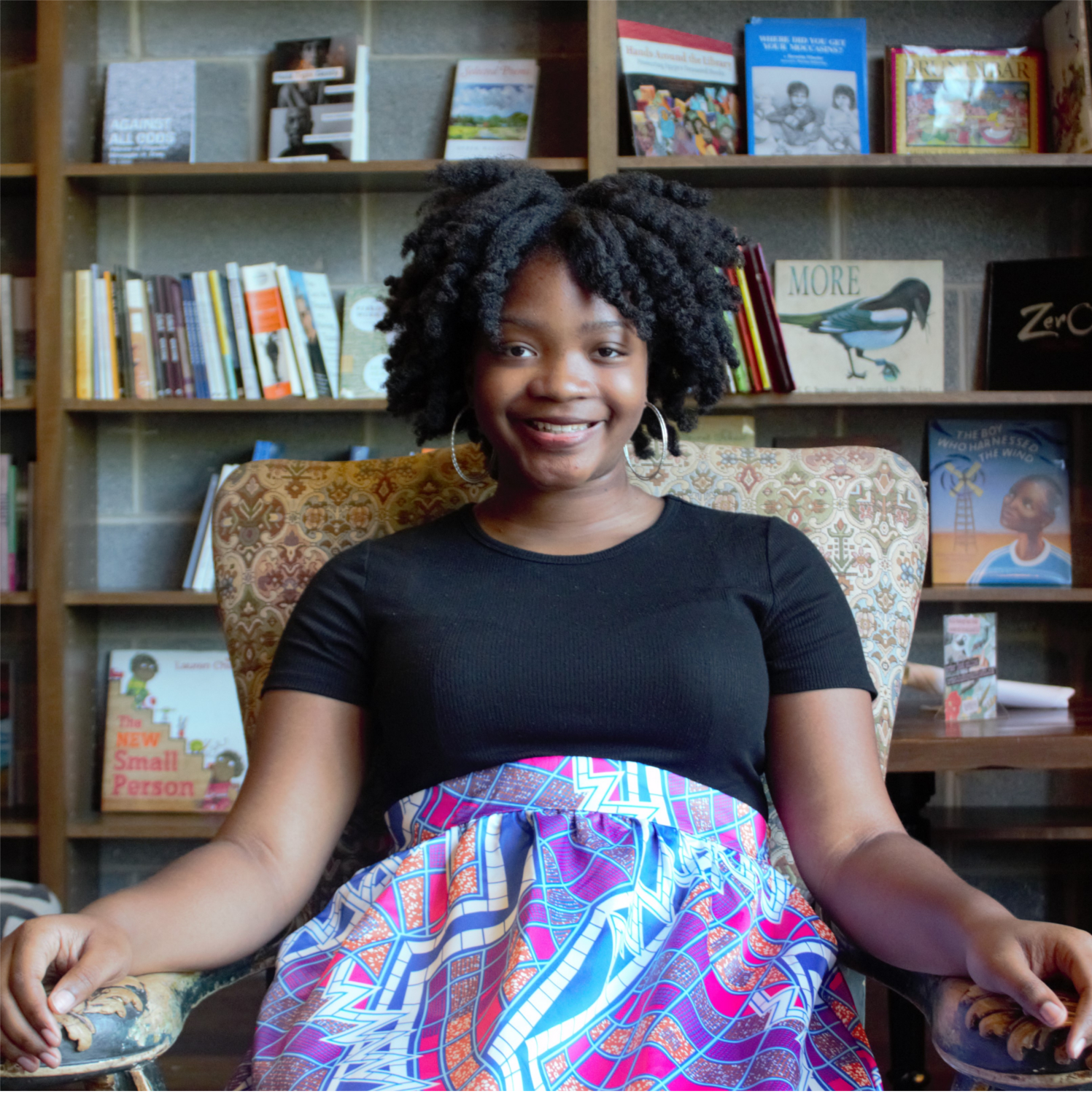 Najya Williams is an activist, recently published author, and sophomore at Harvard University. Since attending the District's School Without Walls—and its dual-enrollment program with the George Washington University—Najya has published a sociological research paper, several articles for various online publications, and a poetry chapbook. A clinical research intern at Children's National Medical Center, she intends to become a neonatologist. Most recently, Najya was the guest speaker at the Economic Club's 2017 Scholarship Ceremony. Read more about Najya here.
---
My'Chelle Latta - 2012 Scholar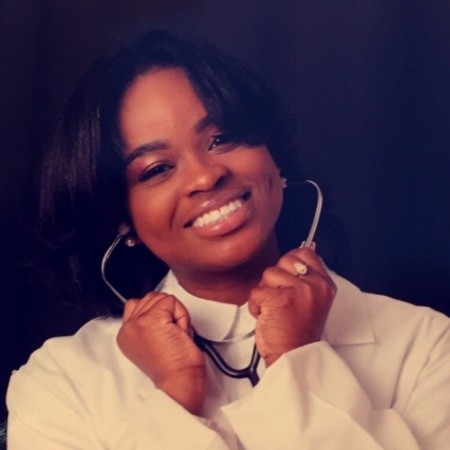 Since graduating with her bachelor's degree from Hampton University, My'Chelle has continued to progress academically and professionally toward her goal of becoming a physician. She is currently a Medical Science Graduate Student at Hampton University. Read more about My'Chelle here.
---
Reniya Dinkins - 2014 Scholar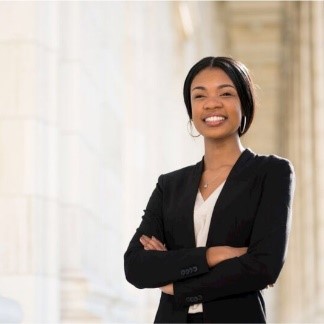 Reniya took advantage of opportunities with the Club's Scholars to Leaders programming to help her jumpstart her career in politics. Today, Reniya is a Research Assistant for The Brookings Institute Metropolitan Policy program, assisting the director with research and external engagements focused on inclusive economic development in U.S. cities and metropolitan areas. Read more about Reniya here.
---
Gregory Wilson - 2013 Scholar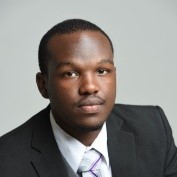 Gregory Wilson is a 2018 graduate of Delaware State, earning his Bachelor of Science degree in Accounting with a double minor in Finance and Economics. He is now a Government Accounting Compliant Consultant at Booz Allen Hamilton, and was recognized as the Government Accounting Compliance Employee of the Month for representing one of their five core principles: "Champion's Heart". Now the Director and Board Member of one of the District's newest group homes, Bridging the Gaps Group Home, Gregory looks forward to further actualizing his professional and philanthropist dreams. Read more about Gregory here.