The Economic Club of Washington, D.C. will host a virtual Signature Event on Tuesday, July 13, 2021 from 12:00 p.m. to 1:00 p.m. ET. David Rubenstein will interview Scott Kirby, Chief Executive Officer of United Airlines, Inc.
Scott Kirby served as the company's President from 2016 to 2020 and was responsible for United's operations, marketing, sales, alliances, network planning and revenue management. As President, he played a pivotal role in enabling United's cultural transformation and executing the Company's strategic growth plan. Elected in December 2020, Scott serves as the Chairman of the Star Alliance Chief Executive Board (CEB).
Prior to joining United, Mr. Kirby was president of American Airlines from 2013 to 2016 and president of US Airways from 2006 to 2013. He is an industry veteran, with a broad and accomplished three-decade-long career in significant leadership roles within the airline industry. Mr. Kirby started his career at the Pentagon and in the technology sector.
Mr. Kirby has bachelor's degrees in computer science and operations research from the U.S. Air Force Academy and a Master of Science in operations research from George Washington University.
Speakers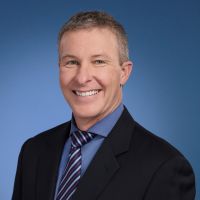 Scott Kirby
Chief Executive Officer of United Airlines, Inc.