Founder and Publisher of POLITICO Robert Allbritton joined David Rubenstein for a virtual Executive Conversation Tuesday, February 15.
The fast-paced conversation covered Mr. Allbritton's reflections on building POLITICO and how his family influenced this journey, the recent sale of the organization to Axel Springer, what he envisions for his future as he transitions to his next chapter, and why he is committed to education-based philanthropy.  A Club first, members were invited to participate in the discussion, asking questions on topics such as Mr. Allbritton's outlook for media in the next decade and why he believes POLITICO was a success.
"One of the magics of POLITICO is that we always stayed very targeted…always stayed squarely looking at politics and policy, squarely looking at it from a non-partisan, independent point of view."
Mr. Allbritton is Founder & Publisher of POLITICO. He is also Founder and Publisher of Protocol.com, a publication reporting on the people, power, and politics of technology. In addition, he is Executive Chairman of Perpetual Capital Partners, a private middle-market investment firm based in Washington, D.C.
In late 2021, Mr. Allbritton completed a $1 billion sale of POLITICO to Axel Springer. In 2014, Mr. Allbritton, then Chief Executive of Allbritton Communications, completed another nearly $1 billion sale of their TV properties, including Washington's WJLA, News Channel 8, and several others, to Sinclair Broadcast Group.
Speakers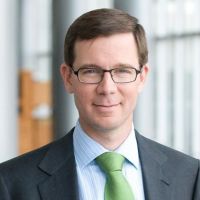 Robert Allbritton
Founder & Publisher, POLITICO