The Economic Club of Washington, D.C. will host a virtual Signature Event on Wednesday, March 17, 2021 from 12:00 p.m. to 1:00 p.m. EST. David Rubenstein will interview Mike Roman, Chairman and Chief Executive Officer of 3M. 3M applies science to life to help solve the world's biggest challenges. During this current global crisis, 3M has fought the pandemic from all angles, delivering personal protective equipment to health care workers.
Mike Roman oversees the $32 billion company with over 90,000 employees in nearly all countries. 3M is an American innovation powerhouse, producing more than 60,000 products. Mike became Chairman of the Board in May 2019 and Chief Executive Officer in July 2018. Throughout his 30-year career at 3M, he has lived and led businesses around the world, including the United States, Europe and Asia. Mike joined 3M in 1988 as a senior design engineer.
Mike holds a master's degree in Electrical Engineering from the University of Southern California, and a bachelor's degree from the University of Minnesota.
Speakers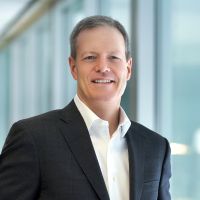 Mike Roman
Chairman and Chief Executive Officer of 3M